JUST IN | Queensland hits high daily dose rate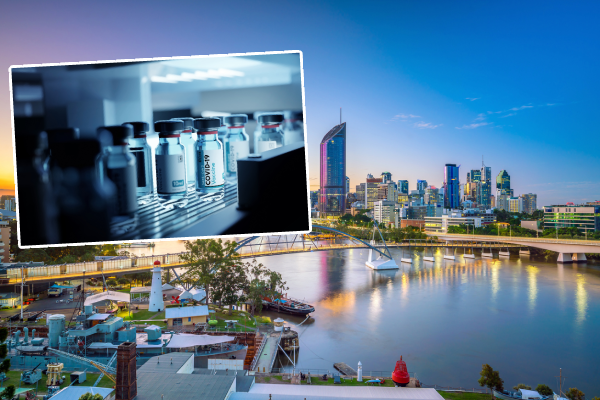 There's been a rush in Queensland to get the COVID-19 jab, new figures show.
According to figures just released from the Australian Immunisation Figure, 53,792 Queenslanders received a COVID-19 jab on November 11.
It's the highest daily dose rate out of anywhere in the country yesterday.
Queensland's single dose rate has also hit 81.1 per cent, while 69.5 per cent of eligible Queenslanders are fully vaccinated.
70 per cent of the eligible population is expected to have received two doses by Sunday or Monday.
But Scott Emerson said the figures out of Queensland were interesting.
"I reckon the COVID map released earlier in the week by the Palaszczuk government and the warning that after we get to 80 per cent double jab rate you're going to miss out on a lot of fun, if you haven't had the jabs, is actually having an impact.
"We are seeing a surge in people going out there the jabs, based on those figures."
Interesting – Queensland has now had two consecutive days of leading the nation in terms of daily vaccine doses. It's come very late in the rollout, but it seems the Sunshine State's daily numbers of jabs are finally increasing day-on-day. https://t.co/vYHHDbxd7H

— Luke Cooper (@luke__cooper) November 12, 2021
Good news for the country, passing 90% single doses. Queensland still solidly last. pic.twitter.com/Q1tEpEeMxP

— Luke Cooper (@luke__cooper) November 12, 2021
Press PLAY below to hear Scott's analysis of the data