'It's devastating': 18-year-old 'won't leave' family home devastated by bushfires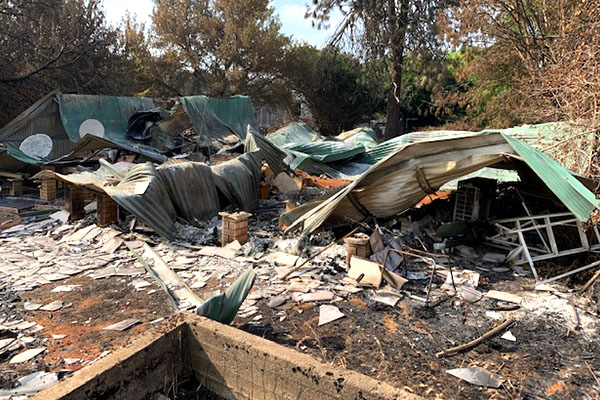 A family who had their home destroyed by fires on the NSW South Coast says their 18-year-old son has set up camp and is refusing to leave.
Caller Brad and his family were on their way home from holidays when they received news their 50-acre property, just out of Batlow, had been destroyed.
He tells Luke Grant it was a difficult sight to come back to.
"We lost everything.
"When we got home and looked at the place it was just devasted, every single thing, the sheds, we lost the horse.
"Even now, a week later, the house is still hot."
But he says his son, who was forced to evacuate, is camping on the property.
"He won't leave. He's set up a hillbilly camp there. He's got a dog there beside him and the dog won't leave. The dog goes and sits on the bloody veranda every morning, it's devastating.
"It's his life, he loves that place. We can't get him to move. "
Click PLAY below to hear the full interview