'It's about doing the right thing': Government will pursue company tax cuts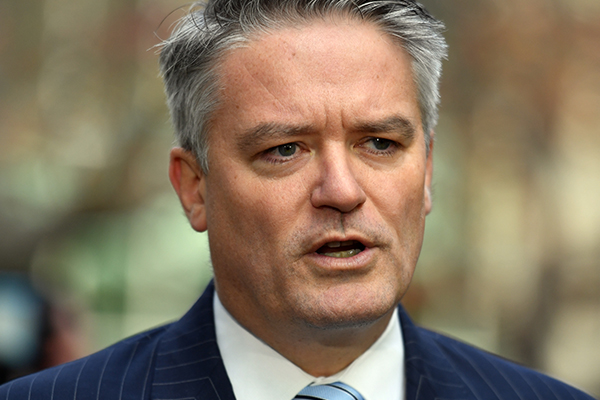 Federal government won't back down from its proposed company tax cuts following the Coalition's poor performance at the weekend by-elections.
Opposition leader Bill Shorten hit the airwaves after Labor won four of the five seats it contested.
Mr Shorten campaigned heavily against the government's company tax cuts which would help business with a turnover above $50 million.
Former Prime Minister Tony Abbott is calling on the government to reconsider, saying power prices and the migration rate need greater attention.
But Finance Minister Mathias Cormann says the legislation is in "the public's interest".
He tells Ross Greenwood "it's the right thing to do".
"We put business in Australia at a competitive disadvantage with business in other parts of the world by imposing significantly high tax rates.
"That puts workers here in Australia at a competitive disadvantage."
The Finance Minister says the outcome of the by-elections plays no impact in his decision to pursue the cuts.
"In the end, it's about doing the right thing by families around Australia."
"If we keep taxes on business in Australia high, if we keep taxes on big businesses high, we help big business in other parts of the world take business away from us."
Click PLAY below to hear the full interview
Former Liberal Leader John Hewson says "they've failed to make the case for company tax cuts".
"There's very little evidence that if you cut the company tax rate that the company will actually go out and invest."
He says if government take the policy back to the Senate, it will "undoubtedly" be rejected.
Click PLAY below to hear the full interview with Mr Hewson