'It will take a champion to beat her': Chris Waller confident Winx will make history… again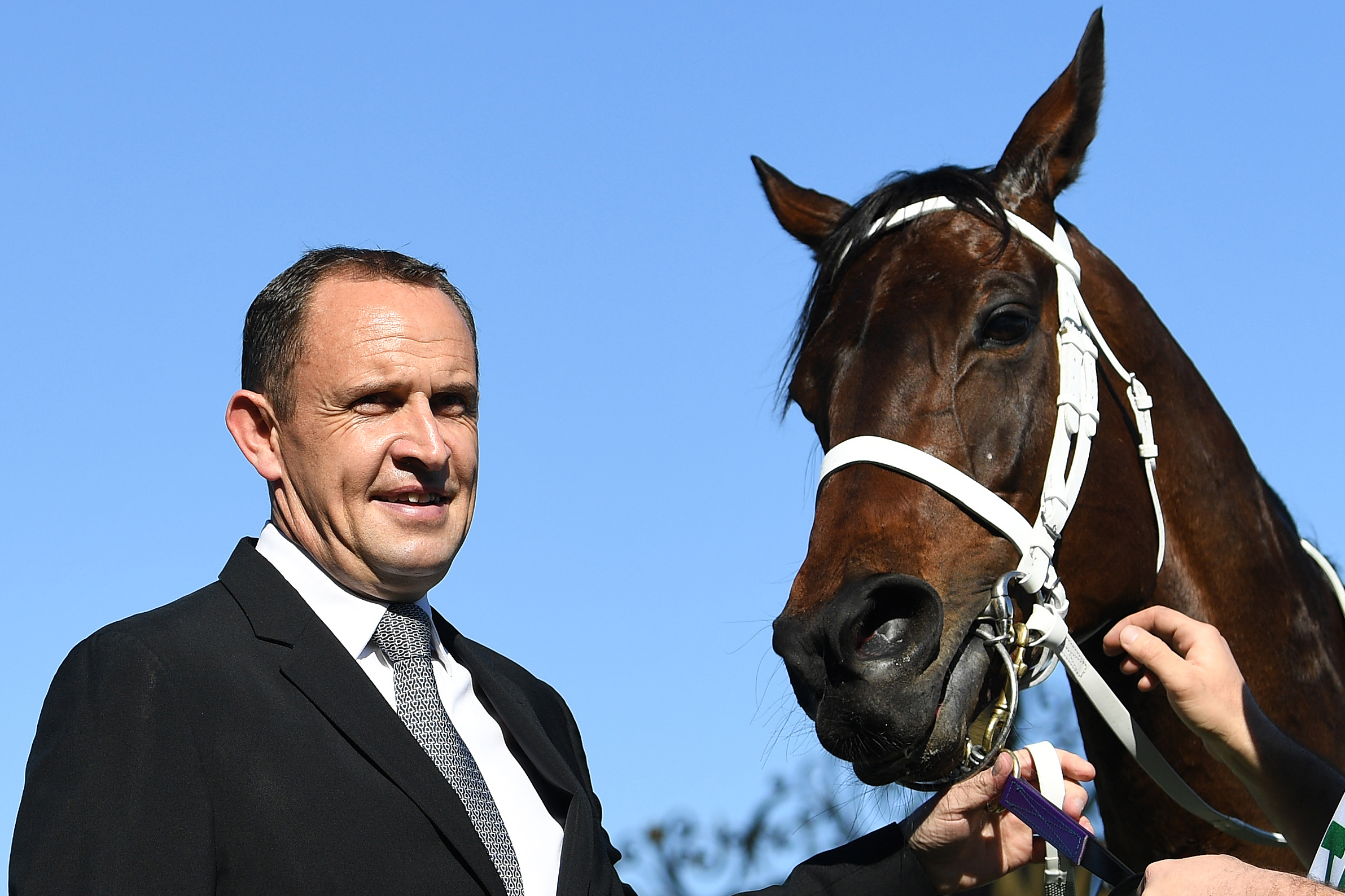 If the Melbourne Cup is the race that stops the nation, then Winx must surely be the horse that stops the nation.
The mighty mare has won 28 consecutive races and almost $20 million in prize money.
On Saturday she'll look to further embed herself into the history books, aiming for a fourth straight Cox Plate victory.
The prestigious race at Mooney Valley will have the eyes of the world on it, with some speculating this could be the end of her winning streak.
Ray Hadley asks super-trainer Chris Waller how he's feeling ahead of the big day.
"Not too bad. It's quite a tense time, we've been thinking about it for probably 365 days, since she won her third.
"It's not going to be easy but simple words, the horse has never been better. It will take a champion to beat her."
Winx, the world's highest rated racehorse, looks to add another Cox Plate (G1) to her collection on Saturday. pic.twitter.com/DWGPXwonvf

— Longines WBRR (@worldsbesthorse) October 24, 2018
Waller is a heart-on-your-sleeve kind of trainer and tells Ray each race is a rollercoaster of emotions.
"When the race is on, you're almost going into shock. You're building yourself up just in case she gets beat.
"It's quite scary but… it's not the world's worst thing if she does get beat one day."
Click PLAY below for the full interview
Waller gives Ray an insight into what his champion horse is like out of the spotlight, saying she "simply wants to be one of the others."
"She's got a great temperament but she'll get a little bit narky if you fuss over her too much.
"She'll let the staff know when she's had enough pats, or enough brushing or enough pampering."