'It was beyond an honour': Letters from Bert Newton's children read aloud at state funeral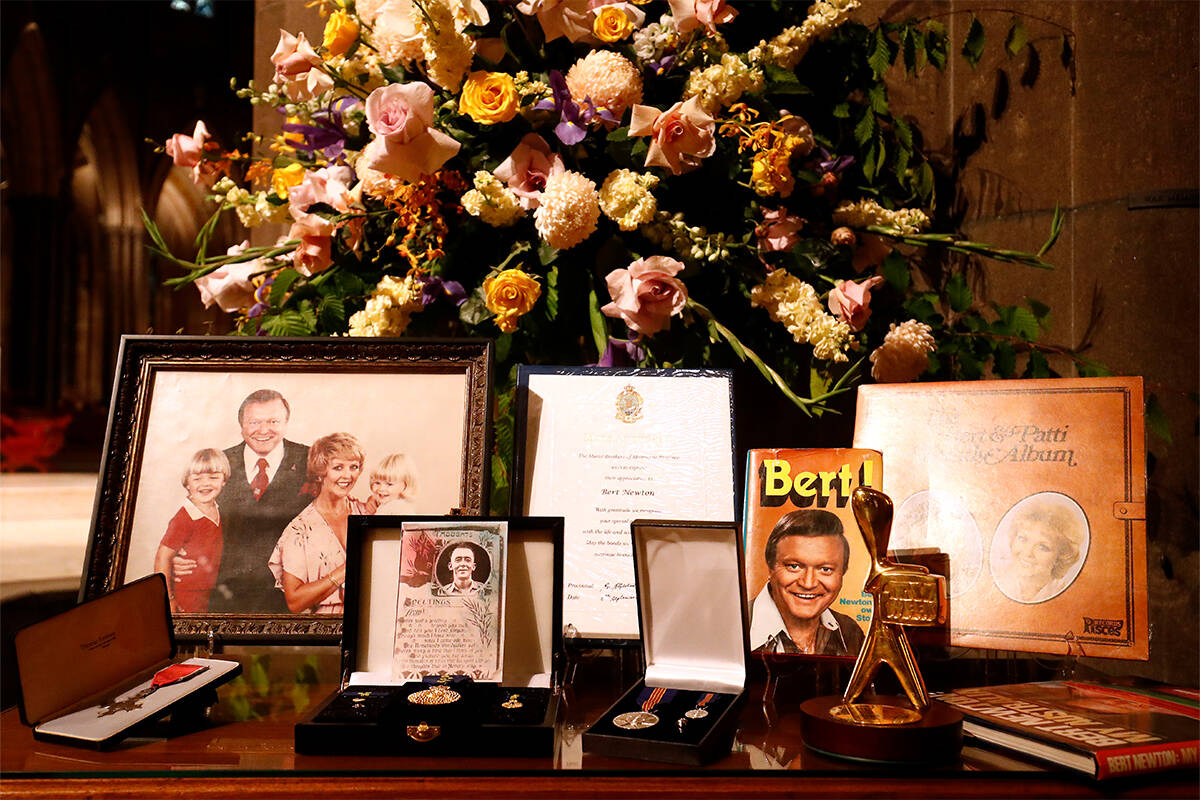 Television legend Bert Newton has been farewelled at a state funeral in Melbourne today.
The service at St Patrick's Cathedral, saw 500 of Newton's family, friends and colleagues in attendance.
Eddie McGuire, who read the eulogy, told Neil Breen he was an icon for the industry.
"He was one of us who stood there and took on the world, and was as good as anybody, and made us laugh."
The service, which begins at 9am, will be televised on free-to-air TV and live streamed.
Press PLAY below to hear Eddie McGuire's chat with Neil Breen
Longtime friend of Bert Newton, Pete Smith, has told Sophie Formica it was an honour to read out letters from Bert's children Matthew and Lauren.
Pete Smith is known as Bert's voiceover man, always introducing his friend on classic shows.
He told Sofie Formica he was particularly touched to read the letters, with Matthew unable to attend.
"It was beyond an honour to be able to convey the thoughts of the kids.
"I say kids because … my wife and I had experienced holding them in our arms when they were babes, for goodness' sake!"
Press PLAY below to hear an excerpt of Pete reading Matthew's letter to Bert 
Image: Darrian Traynor/Getty Images