'It was a surreal moment': NRL legend reflects on his illustrious career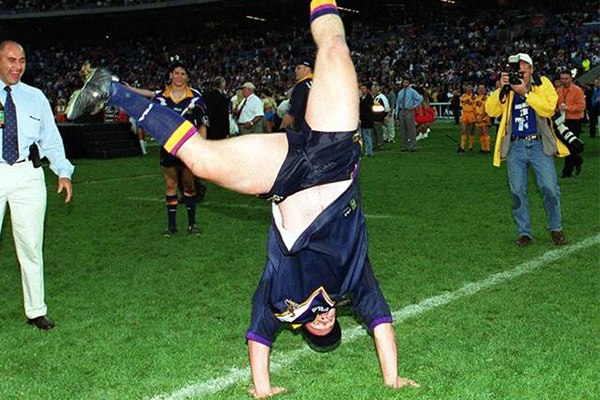 NRL Hall of Fame legend Glenn Lazarus enjoyed an illustrious 13-year career that compares to few others.
"I don't think there's any player, in any code, would have a record like this," says John Stanley.
Widely considered to be the world's best prop, Lazarus has played 254 games for three different clubs being Canberra, Brisbane and Melbourne – and boasts a winning record of 70 per cent.
He was part of Melbourne Storm's first premiership winning team in 1999 but has also played finals football in every season he's been a part of, making him the only player to win a club's inaugural grand final for three separate clubs.
Lazarus has told John Stanley "I can remember.. the first Broncos grand final".
"I remember turning to my wife Tess and just saying, 'Can you believe it? We've just won another grand final'.
"It was just a surreal moment that I had gone from the Raiders to the Broncos under a lot of pressure… and to actually win another grand final with another club at that stage was just a moment in time where I just felt 'I just can't believe that this is happening to me'."
Click PLAY below to hear the full inspiring interview
Lazarus went on to take the plunge and move to the newly formed Melbourne Storm as Captain in 1998.
"I felt that well it's a massive challenge… and something I would never have dreamt of doing, but I did it.
"It was a tough road but we got there."
After hanging up his footy boots, Lazarus entered into the world of politics and he tells John it has shaped his views of how our politicians run the country.
"I feel my attitude to things has changed dramatically after having a stint in politics.
"I know what they're doing. I know when they say something what they actually mean, the motivation for making decisions is quite different to what they'll tell you.
"I was very disappointed to be honest… the disappointment is they don't put our country first."