'Is that you Val?': This could be the funniest call ever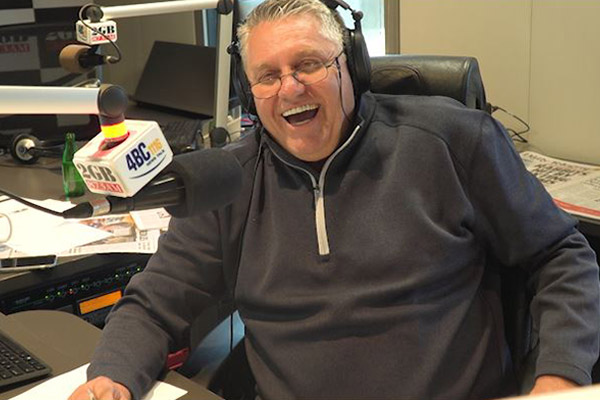 It's safe to say not every call has gone to plan when it comes to the 2GB and 4BC for Me competition. 
But none of them have gone quite like this.
Ray Hadley was ready and raring to give away $4000 to a lucky Queensland listener this morning.
Val from Nathan in Brisbane's south answered the phone with a tentative "4BC for me" but when Ray went to congratulate her, all he got was a dial tone.
"Val! Val? Is that you Val?"
Ray was intent on getting her back on the line so he called the winning number for a second time.
That's where things got even stranger.
Val's partner Jack picked up the call and he certainly didn't know what was going on.
Jack: "Can I ask who's calling?"

Ray: "It's Ray Hadley, mate. She's won $4000."

Jack: "Oh! She answered the phone did she?"
WATCH | Click PLAY below to see the hilarious call unfold
A shaking Val eventually got back on the line and was forced to explain why on earth she hung up.
"I got a fright!" she tells Ray.
Of all the phone calls Ray's done for the 4BC and 2GB for me, he says this has got to be one of funniest.
You can enter the competition HERE!
Click PLAY below to hear how Val's unusual win went down