Ipswich train chaos as bizarre police chase goes off the rails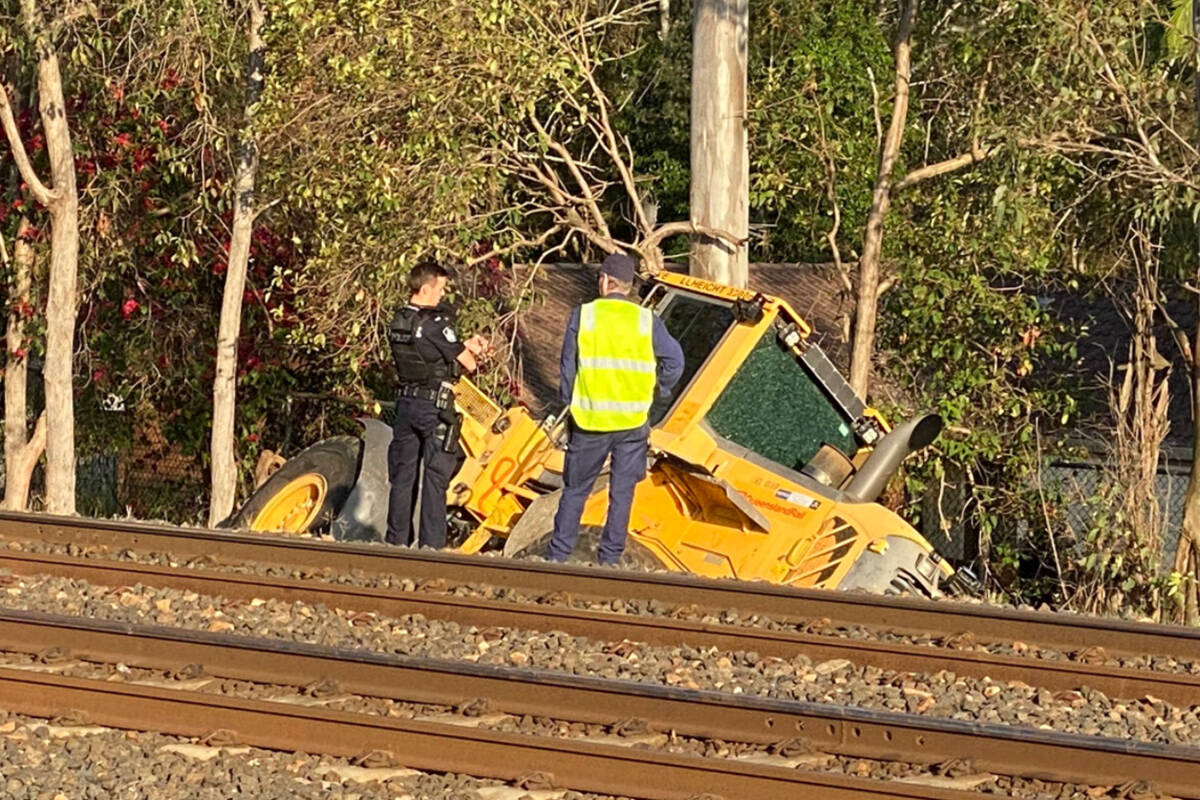 Train services in Ipswich were suspended after a destructive police chase in the rail corridor early this morning.
A man was arrested after he allegedly stole a front-end loader and went on a rampage through Ipswich around 4am.
It's alleged a stolen front end loader was used in a break-in at a West Ipswich motorcycle business before the driver fled from police, driving dangerously before being arrested hiding in a creek.
A 41-year-old Dinmore man is due to appear in the Ipswich Magistrates Court today charged with a string of offences.
The front end loader was allegedly stolen a few days ago.
The rail network between Ipswich and Rosewood has been closed all day, and Queensland Rail has advised it will remain closed tonight while they fix the damage to the network.
Press PLAY below to hear Nine News reporter Sophie Upcroft detail the bizarre series of events
Press PLAY below to hear this morning's cross
Rail tracks and a stationary train were damaged in the string of events, forcing services between Ipswich and Darra to be suspended.
TransLink is organising buses for commuters.
Press PLAY below to hear how transport is being impacted 
Image: Sophie Upcroft / Twitter