Intelligence agencies investigating motives of Bourke Street attacker, says Dutton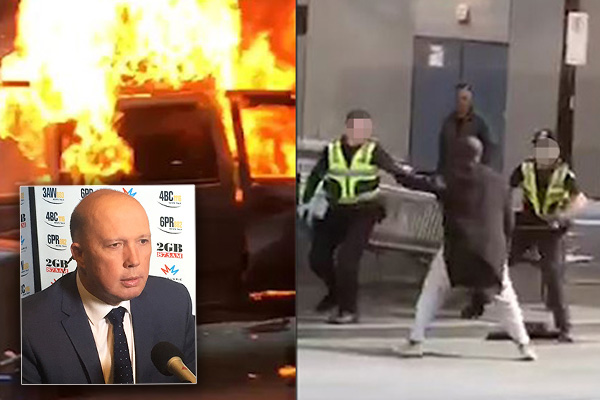 The Home Affairs Minister says intelligence agencies and police are investigating the motives of the man who carried out the deadly Bourke Street terror attack.
The incident left two people dead after 30-year-old Hassan Khalif Shire Ali, a Somali refugee, drove a car full of gas bottles into the entrance of the mall and set it on fire.
He then went on a stabbing rampage and attacked police before he was shot dead.
It's since been revealed Ali was on a watch list prior to Friday's attack.
There are reports he had been radicalised and had problems with substance abuse.
Home Affairs Minister Peter Dutton tells Chris Smith those avenues are being explored.
"All of that will be subject to investigation.
"There's been some speculation around it, but toxicology reports and all of that will form part of the investigation.
"We'll have to wait for all of that detail, but what we do need is people from the community to provide information.
"If they know somebody within the family unit, within the workplace, that they see a change in behaviour that they believe may be radicalised or about to act out, we need that information."
Click PLAY below to hear the full interview