Inspirational rugby program changing the lives of disabled children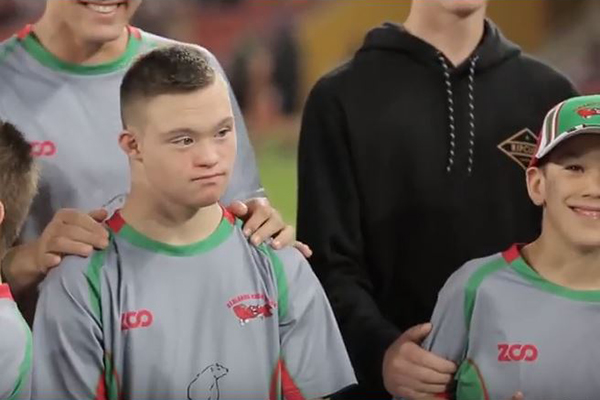 Megan Elliott is an inspirational woman making a huge difference in the lives of disabled children.
In 2014, she developed the Modified Rugby Program (MRP) with her husband Anthony and their foundation, the GingerCloud Foundation.
The world-first concept is a form of touch-only rugby for children with autism.
Each boy and girl has their own player mentor on the field supporting them and helping them get involved in a game they've only ever been able to watch before.
It started with one team four years ago and has developed to include eight clubs in four different cities, with hundreds of players and mentors.
Megan tells Alan Jones she started concept for her son Max but is thrilled to be able to help so many other children.
Click PLAY below for the full interview
Click HERE for more information on the Modified Rugby Program
Megan Elliott discusses @GingercloudGC's modified rugby program for children with learning and perceptual disabilities.

MORE: https://t.co/ykweMevBOK #jonesandco pic.twitter.com/d0UCpwobug

— Sky News Australia (@SkyNewsAust) June 26, 2018