'I'm in the fight of my life': Tony Abbott's blunt admission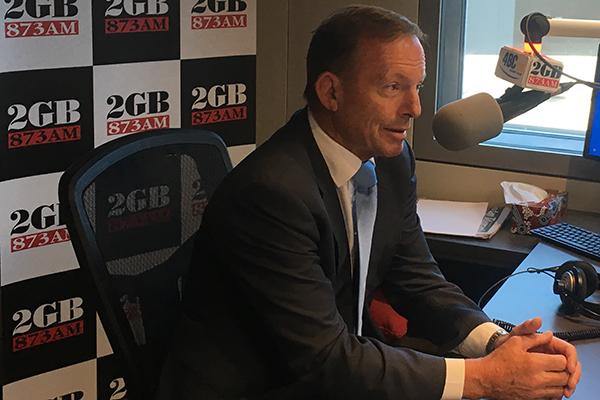 Former Prime Minister Tony Abbott says he's in the fight of his life to retain the seat of Warringah, on Sydney's northern beaches.
The previously safe Liberal seat is being contested by a number of independents, including former Olympian Zali Steggall.
Mr Abbott tells Ray Hadley he's expecting an extremely tough battle.
"There is no doubt that I'm in the fight of my life.
"I'm treating it as a marginal seat campaign.
"I've got to because the unions have said they're putting hundreds of thousands of dollars into seats like mine.
"GetUp! are obviously spending hundreds of thousands of dollars in my seat, they are blitzing it."
Click PLAY below to hear the full interview