'I'm done whingeing': Amy Shark reveals what's behind her late rise to global stardom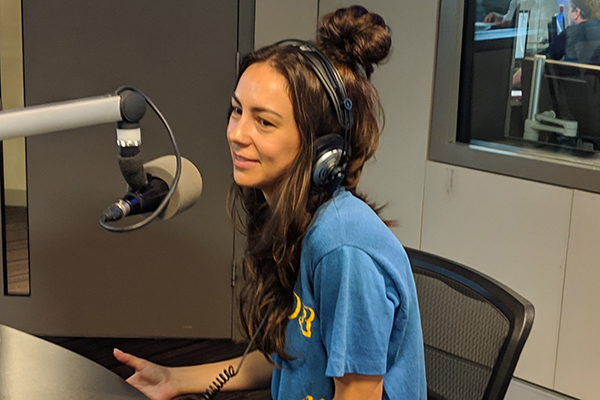 Fresh off her domination of the ARIA Awards, Aussie singer Amy Shark joins Alan Jones in the studio.
The Gold Coast girl has rocketed to superstardom later in life than most, a fact she believes is the reason behind her success.
The 32-year-old spent years trying to have her music heard, all while working at the Gold Coast Titans NRL club.
Then finally, in 2016, her track Adore went global.
She's toured the world, played on The Tonight Show for Jimmy Fallon and had her songs streamed more than 100 million times.
And just last week Amy Shark picked up four more ARIA awards, taking her total to six from 14 nominations.
She tells Alan how years of rejection have helped shape her music.
"I think everything happened at the right time," Shark says.
"I think I'm done whingeing about the loss of time, where maybe I could have had the backing of a label.
"I think everything has worked out well, for the right reasons."
Click PLAY below for the full interview
Amy Shark is playing shows in Australia next year, click HERE for details