'I'll hold them accountable': PM's warning to the states over cladding crisis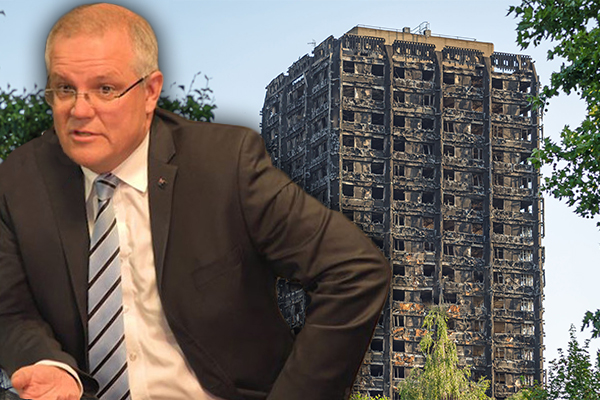 Scott Morrison says the states need to start doing their job and deal with the combustible cladding scandal.
Following the Grenfell Tower fire which killed 72 people in London, hundreds of buildings across Sydney, Brisbane and Melbourne have been found to contain the dangerous building materials.
Documents show more than 340 buildings in Sydney, including 2GB's building, and 237 buildings across Queensland are listed on the combustible cladding register.
The NSW government says building owners are responsible for the repair bill while the Victorian government has asked for Commonwealth funding to pay for it.
Prime Minister Scott Morrison tells Alan Jones he will not let states pass the buck.
"This is a state problem… people expect their governments to do their job. I'll do my job, they should do their job.
"I'll hold them accountable for what their responsibilities are but if state governments want to hand over the keys and let the federal government run them, then that's a different issue.
"I don't think that's a good idea. State governments should get on and look after their responsibilities."
Click PLAY below to hear the full interview
The PM also addressed the drought crisis that continues to affect our farmers.
He ran through all the water project that are underway and addressed suggestions from Alan.
RELATED
Revealed: 2GB building has potentially deadly flammable cladding