'If he wants to be run over, he's more politically naive than I imagined'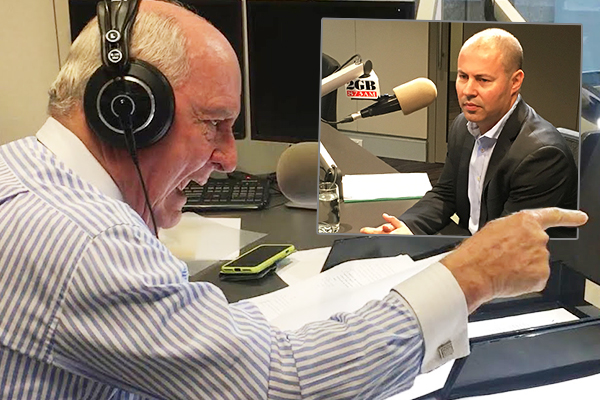 "Malcolm Turnbull will be gone, of that, there is no doubt," says Alan Jones.
Major changes to Prime Minister Malcolm Turnbull's signature energy policy have backfired, with a growing number of rebel Coalition MPs threatening to vote against it.
In an attempt to build support for the National Energy Guarantee, the Prime Minister proposed setting carbon emission reduction targets by regulation, rather than legislation.
The last-minute decision led to leadership rumbles.
The PM gathered his senior ministers together for dinner on Sunday night amid growing speculation he could be in strife.
After speaking with his colleagues in parliament, Alan says there's speculation of "a mass resignation from the frontbench".
On August 10, Energy Minister Josh Frydenberg said government should not use the pen to increase emissions targets, but should instead have to face parliament.
"Mr Frydenberg, you deserve what's coming your way. You should have resigned at the weekend. You've been warned a thousand times. Turnbull has thrown you under a tank, not a bus," says Alan.
"There you are promising you'll not capitulate to the noise from the Victoria state Labor Government who demand the National Energy Guarantee legislation would allow a future Labor federal government to up the Paris targets by regulation.
"You've said that will not happen, that's what Labor wants.
"He gave a commitment to the party room."
Click PLAY below to hear Alan's comments in full
But Prime Minister Turnbull at the weekend announced the exact opposite.
"To accommodate whom? The Labor party.
"Doesn't he have any self-esteem?
"It's game over, resign."
Alan says if Minister Frydenberg "wants to be run over, he's more politically naive than imagined".