Identity of gunman shot dead by police revealed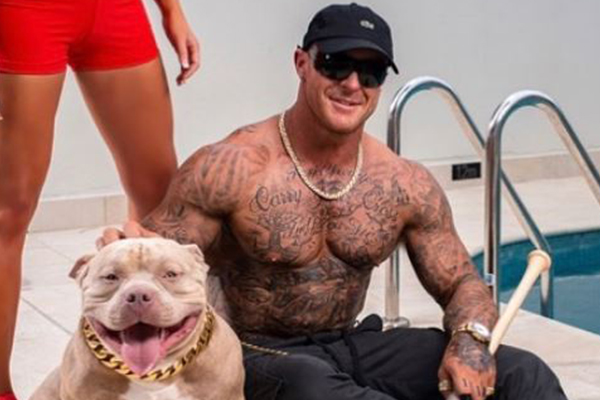 The identity of a man who opened fire on two police stations and a home in Sydney's west last night has been revealed.
32-year-old Daniel King was shot dead by police after firing multiple shots at officers at Penrith Police Station with a 12-gauge, pump-action shotgun.
Shocking video footage shows him firing bullets at police, injuring a male constable who was rushed to hospital in a non-life-threatening condition after being shot in the back of the head.
He's believed to have also fired shots into St Mary's Police Station and a home in Marayong in the same night.
King's ex-partner Stacey Taylor, who is 27 weeks pregnant with his child, says it was her home that was targeted in the drive-by shooting.
She told Nine News reporter Hannah Sinclair her children were inside the house at the time of the shooting.
"At about quarter to nine last night in Marayong, she says that Daniel King showed up out the front armed with a shotgun and he just opened fire into the home calmly then walked away.
"She hasn't had any contact with him for months but she had been receiving threats… against her life and threats against her unborn child's life.
"She did tell us that he had been pressuring her to abort the child, he threatened to have the child killed."
Click PLAY below to hear the full interview