Iconic Aussie bad boy performs live in studio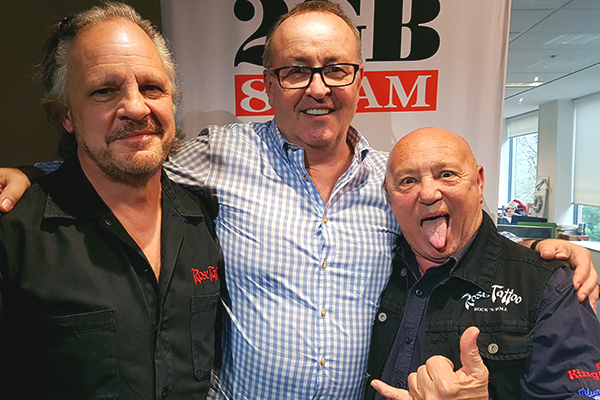 Aussie bad boy Angry Anderson of Rose Tattoo joins Chris Smith live in the studio alongside AC/DC bass player Mark Evans.
It's been 40 years since the Rock N' Roll Outlaw album was released, and to celebrate the band is heading out on an international anniversary tour.
Reviewed as "a dangerous, unpredictable, monster of a record", it cemented the band's foundation for the years to come.
WATCH | Rose Tattoo's Angry Anderson performs live with AC/DC's Mark Evans
Anderson tells Chris Smith while the song 'Bad Boy for Love' put the band on the map, their defining track is 'Rock N' Roll Outlaw'.
He also chats about his famous foray into politics.
Click PLAY below to hear the full interview
For tour details, click HERE