Ian Thorpe was groomed to be a champion… but not at swimming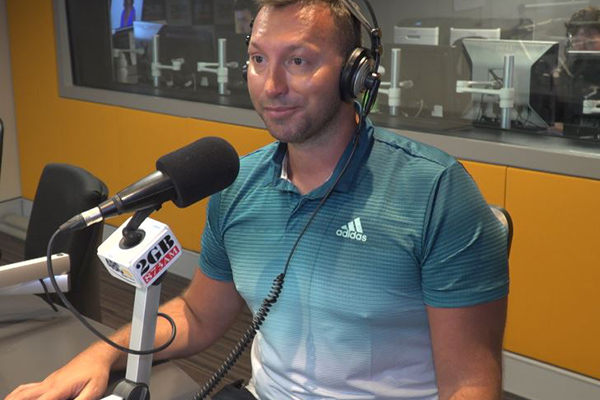 Olympic gold medallist Ian Thorpe was born to be a swimmer, but it wasn't necessarily the sport his parents had in mind.
An Australian household name, Thorpe admits "I was supposed to be a cricket player".
"My father was a very good cricket player," he tells Luke Grant.
"They actually planned my date of birth so I'd have a good age for cricket… turns out to be a terrible one for swimming."
The sporting champion says he got into the pool after getting "bored" watching his sister swim at carnivals.
"I had all these problems with my sinuses," says the 36-year-old.
"It turns out I'm allergic to chlorine, and I still wanted to swim though because I enjoyed it."
Click PLAY below to hear the full interview 
The Australia champion swimmer is also helping to spread the message of water safety over the summer period.
Two children were plucked from a lagoon on the Central Coast last night.
There was, however, a drowning in Sydney's west where a two-year-old girl was found in a backyard pool.
Thorpe says swimming at the beach and in the pool are very different.
WATCH | Ian Thorpe on what parents can do to keep their children safe around water