'I made a promise': Ray Hadley calls on Brisbanites to help league legend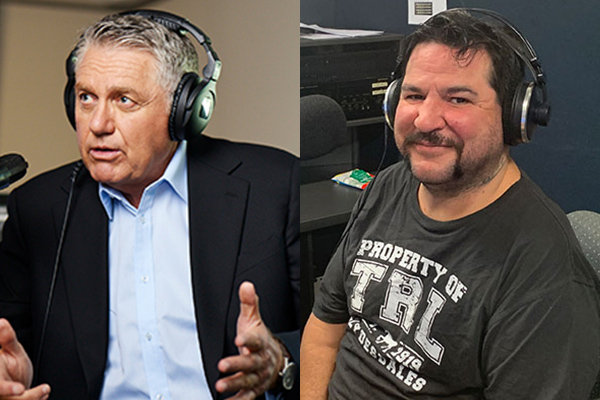 Ray Hadley is looking for help from his Brisbane listeners to keep a promise to rugby league legend Carl Webb. 
When Webb was diagnosed with early onset motor neurone disease last year, Ray vowed he'd do all he could to help.
Border closures have made it tough for Ray to keep his word, unable to attend fundraising functions for the Carl Webb Foundation.
Just weeks before state border closures are expected to come down in Queensland, the foundation is holding its inaugural Long, LONG Lunch.
With league legends such as Darren Lockyer and Johnathan Thurston set to descend on Victoria Park, Ray hopes his listeners can attend in his stead, all for a good cause.
"The aim for the foundation is to disperse all the funds across an array of services that assist in the education or support of neurological diseases," Webb told Ray.
"It goes a long way in supporting fellow sufferers with the equipment they use, home modifications and in-home support.
"Any help will obviously be really helpful for those fellow sufferers."
To purchase tickets to the Long, LONG Lunch, click HERE. 
Press PLAY below to hear what's on at the Long, LONG Lunch