'I can't believe it!': Alan Jones shocked at Aussie sleep study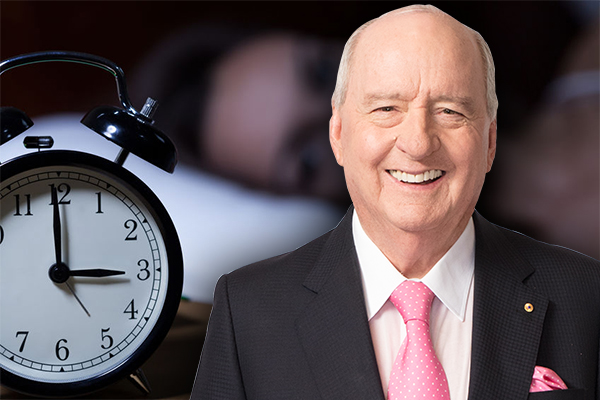 The latest sleep study has left Alan Jones in shock at how long Australians are spending under the covers each night.
The report reveals a lack of sleep tops the list as the biggest health concern but finds we're getting eight hours and 15 minutes of shut-eye on average.
The Price Waterhouse Cooper Health Research Institute surveyed 8000 people across the world, including 1000 Australians, with 35 per cent citing a lack of sleep as their biggest health concern, ahead of mental health (25 per cent).
Alan Jones famously gets just a few hours of sleep each night before presenting his Breakfast program and says he's shocked at how much sleep people are getting.
"I'm doing alright. Am I? I'm about to fall off the perch am I?
"I think sleep makes you tired doesn't it. The more you have the more you need."
It was a concept that received very little backing from Alan's staff.
"There's no support for that theory here," Alan laughs.
"I can't believe it! What do you want all this sleep for? You're wasting your time."
Click PLAY below to hear Alan's comments in full