'I buried my wife and my unborn twins': Devastated father speaks out for the first time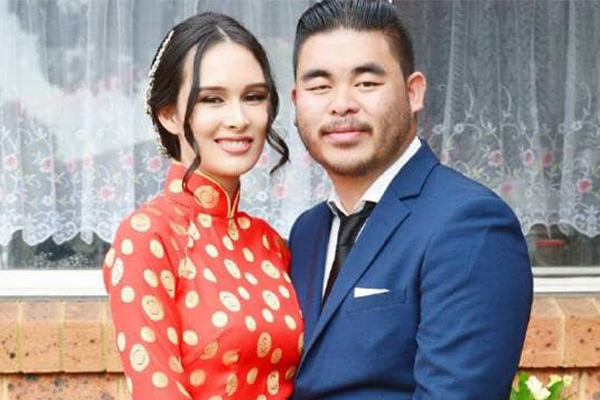 A man who lost his wife, his unborn twins and his sister in a horrific car crash in September has broken his silence to call for justice for his two sons. 
Katherine Hoang was 38-weeks pregnant when a drug-affected driver slammed into the car she was travelling in at Orchard Hills in Sydney's west.
23-year-old Katherine died at the scene, as did her unborn twins and her 17-year-old sister-in-law who was driving.
The scene that confronted first responders was horrific, and three police officers who attended have not returned to work.
Katherine's husband Bronko, who was in the front passenger seat, survived the crash with broken ribs, a smashed leg and a fractured cheekbone.
Bronko spent a week in a coma, unaware his family was dead.
When he finally heard the news, he screamed in agony.
Bronko is speaking out for the first time with Ray Hadley, pleading for the state government to debate Zoe's Law.
As the law stands, the death of an unborn child is listed as an injury to the mother.
But in Bronko's case, his sons aren't even considered an injury because Katherine is dead.
He says it's "an insult".
"I don't understand.
"I intended to bury four people, not two.
"I did not bury my wife and two injuries… I buried my wife and my unborn twin sons."
Click PLAY below to hear Bronko's plea in full
The driver allegedly responsible is 29-year-old Richard Moananu who was allegedly four times over the legal alcohol limit and under the influence of cannabis at the time of the crash.
He was also unlicensed.
Moananu is facing 10 charges including two counts of manslaughter, two counts of aggravated dangerous driving occasioning death and two counts negligent driving occasioning death.
But none of those charges relate to the unborn twins.