'I am designed for the Senate': Jim Molan breaks his silence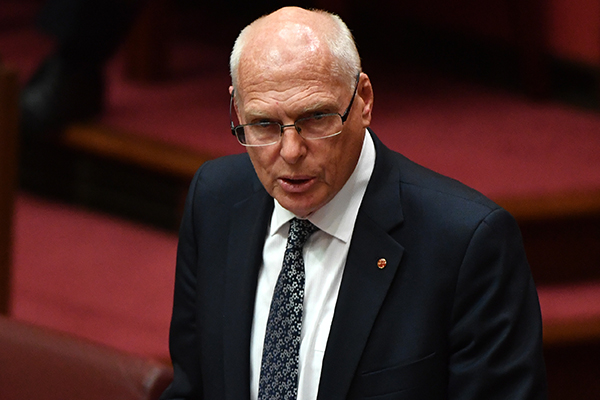 Liberal Senator Jim Molan has broken his silence with Chris Smith, after he was effectively dumped by his own party.
The retired Major General has missed out on a safe Senate spot at the next election, relegated to third place on the NSW Senate ticket for the Liberals.
Speaking publically for the first time with Chris Smith, Senator Molan says his expertise is valuable where he currently is.
"I am, at this stage in life… designed for the Senate," he says.
"My view and experience on strategic issues, on international relations, on our near neighbours, offers the Senate something quite unique.
"If the party doesn't want it or the party machine doesn't want it, that's for them to decide."
Senator Molan has also hit out at former Liberal MP Fiona Scott who suggested he supported the voting system that's landed him in this position.
"This was the exact pre-selection model that Jim Molan wanted and he still didn't win," she said.
"It's an absolute lie," says Senator Molan.
"It is an absolute lie and no one from the state division has come out to defend me and no one from the government has come out to defend me."
Click PLAY below for the full interview with Senator Jim Molan
RELATED
'Is it any wonder the party has a problem': Tony Abbott 'bamboozled' by Jim Molan decision