Hundreds ordered to evacuate as fire savages Queensland's central coast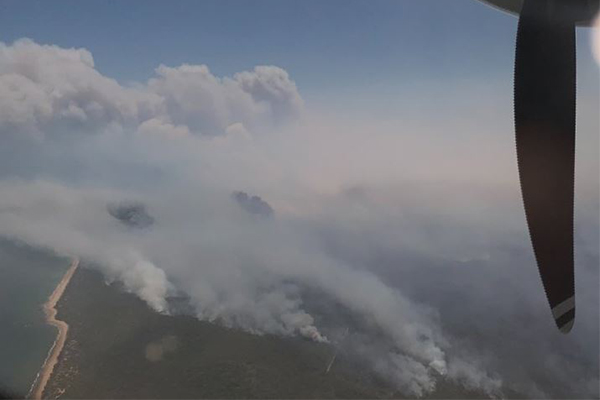 Firefighters are battling to save dozens of homes on the central Queensland coast, as a heatwave sweeps across the state.
Hundreds of people have been ordered to leave their homes in communities halfway between Bundaberg and Gladstone.
Properties around Deepwater, Baffle Creek, Rules Beach and Oyster Creek are under threat.
LEAVE NOW: Deepwater, Baffle Creek, Rules Beach, Oyster Creek – bushfire as at 6.50pm Mon 26/11. https://t.co/oTzVZI0Xua

— Qld Fire & Emergency (@QldFES) November 26, 2018
Strong winds are expected to push flames towards homes throughout Tuesday.
17,000 hectares of land has already been scorched by the fire.
100 New South Wales Rural Fire Service volunteers are joining the effort.
Victorian firefighters also expected to provide their support.
Image: Twitter/@QldFES