How one man cemented Australia's US alliance 70 years ago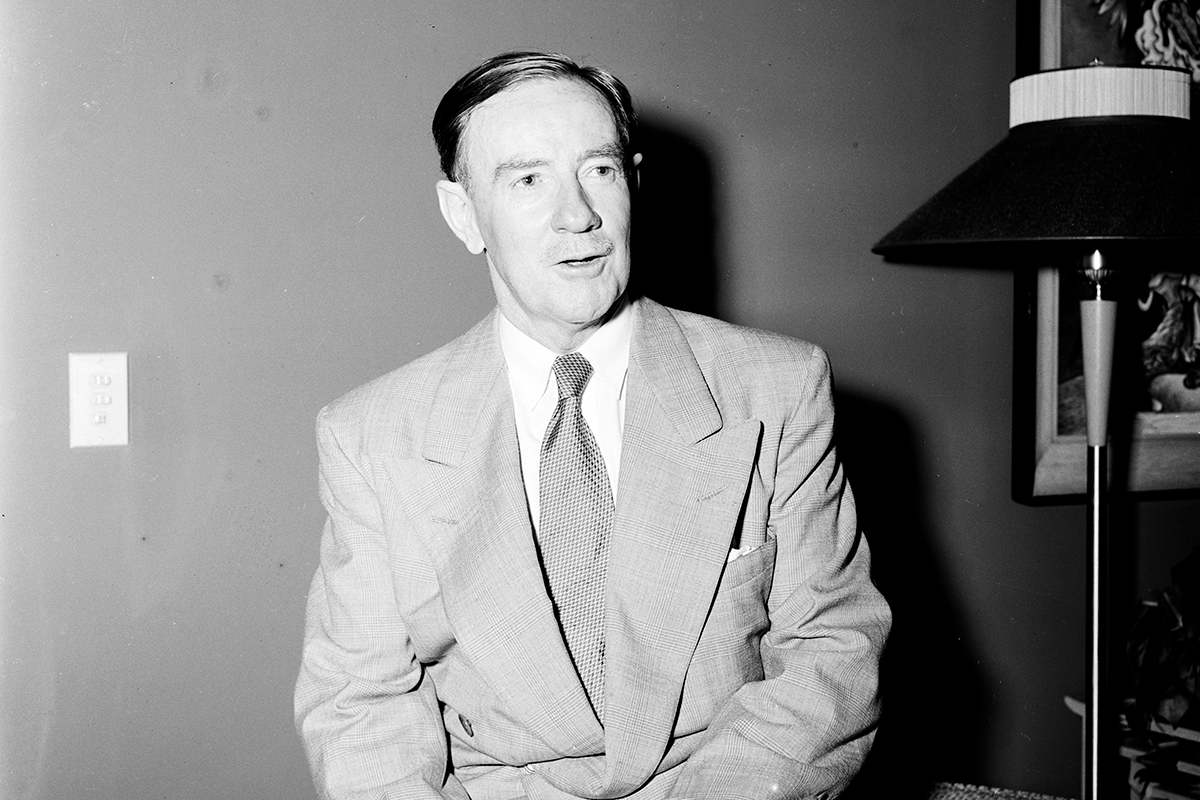 Today marks 70 years since the historic moment Australia cemented its alliance with the United States. 
The ANZUS treaty has survived 14 Prime Ministers and 14 US Presidents through wars, financial upheaval and generations of change.
Sir Percy Spender, Australia's Ambassador to the US at the time, and a former Minister for External Affairs under the Menzies government, is attributed at the treaty's architect.
John Spender, Percy's son and a former Australian Ambassador to France, was 15 years old when the treaty was signed.
"He saw the world as a dangerous place," John told Neil Breen.
"Japanese midget submarines in Sydney Harbour, Darwin bombs, a bit of fight between the Australian troops and the Japanese in New Guinea, and so the story goes on.
"It was his determination to change things for Australia when [World War II] was over.
"He saw America as the future and the owner … of the 20th century."
Press PLAY below to hear John Spender tell his father's story 
Image: Los Angeles Examiner/USC Libraries/Corbis via Getty Images