How old is too old to get a tattoo?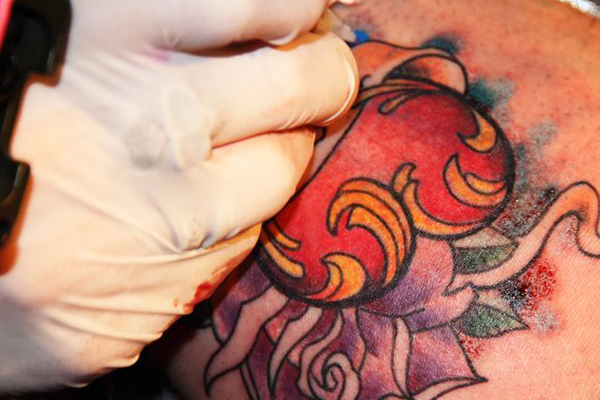 John Stanley needs your advice.
Cast your mind back to 2010, when the Dragons took home the NRL Premiership, John wanted to get a small red V tattoo to represent his beloved team.
"A little red V, that's all I wanted… just a subtle one," says John.
Nine years on, he's still tossing up whether to get the tattoo, with one thing holding him back…
"Am I too old?"
Click PLAY below to hear the full story and what the listeners had to say
Listener Doug, 56, tells John to go big, or go home, suggesting a full sleeve tattoo.
"John, it's pointless getting a little one. Why get something you can't see?"
Sally tells John she got her first tattoo on her ankle at the ripe age of 53. Then at 57, she got a Bulldogs tattoo on the other ankle!
Listener Michael tells John he took his mum to get her first tattoo when she was 54.
Then Margaret called in to say she got her first tattoo, a Mickey Mouse on her ankle, when she was 70!