How Matt Nable prepared for his new role as a hardcore bikie boss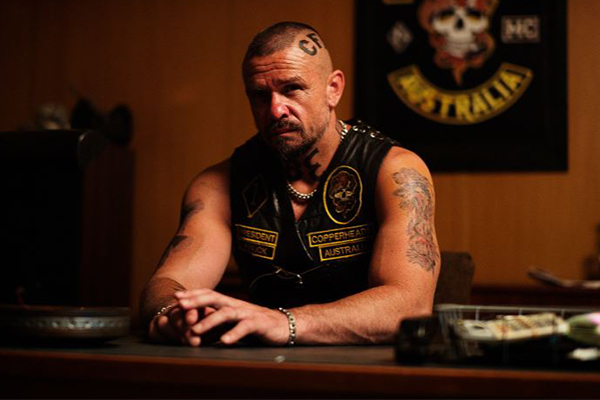 Australian actor Matt Nable has played challenging characters before.
But his new role as outlaw bikie boss Knuck, in the new Aussie drama 1%, required much more than just a physical transformation.
The former rugby league footballer shaved his head and gained weight to prepare for the part.
But he also had to do plenty of background research, delving into the dark reality of outlaw motorcycle gangs.
"The genesis to this was many, many years ago," Matt tells Chris Smith.
"I researched first the American bike culture, then the Australian motorcycle culture and I also had some friends that were involved in that environment and sub-culture through the years.
"Coming into this, in 2016 when we shot it, I was pretty well versed… into what these motorcycle clubs are like."
After going to some "dramatic lengths" to channel his character, Matt tells Chris it was nice to "go back to normal".
Click PLAY below for the full interview
1% opens in Australian cinemas on October 18.