How drones will patrol Queensland beaches this summer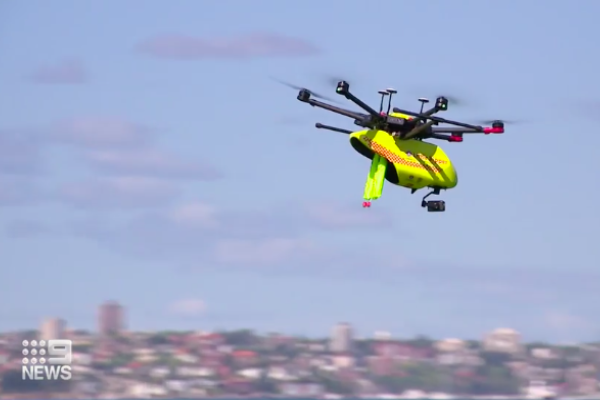 There's incredible new drone technology which will give real-time alerts to surf life savers on the beach for dangers in the water.
The Ripper Corporation and Advanced Navigation developed the Cloud Ground Control, which will help monitor Queensland's beaches over summer.
Drones are already being used.
CEO of the Ripper Corporation, Jason Young, said all of the coastal locations are being mapped out currently, and there are key black spots on their radar.
"We make sure that the Little Ripper lifesavers are easily recognisable the red and yellow, it is the drone you can trust," he told Scott Emerson.
"It's something you know it's there and you know the purpose that it's being used for.
"Our pilots on the beach and Surf Life Saving Queensland's pilots will be easily recognisable so you can se who is operating the drones at any one time."
He said they usually fly beyond the breakers for the bird's eye view of rips and marine life.
"The camera system and this new Cloud Ground Control platform that we will be trialling and testing, is quite incredible.
"It's live vision, high-definition and from that bird's eye view it's amazing what you can see, rip detection is quite easy, then being able to determine that there's people within that rip can be done.
"People on the beach, patrols can be informed."
Press PLAY below to hear more about the new technology
Image: Nine News