How Brisbane's flash flooding problem could have a green answer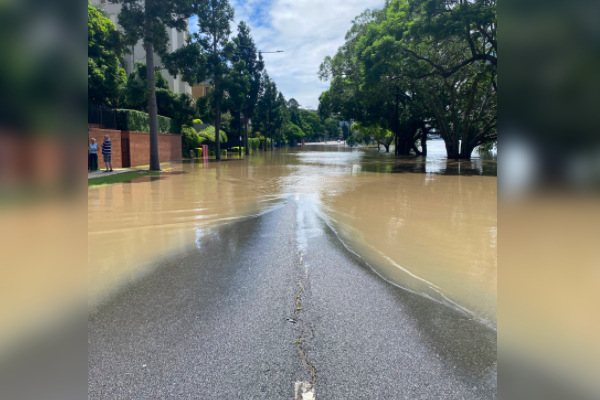 How Brisbane will prevent or minimise future flooding events is a question on many experts' lips as the city begins to rebuild.
Learnings from the 2011 floods weren't enough to save thousands of homes and businesses from going under due to the nature of the rain bomb.
Flash flooding and creek rises contributed to a significant portion of the damage, meaning governments will need to consider new flood mitigation strategies.
The executive dean of QUT's Faculty of Engineering says constructing 'rain gardens' throughout our urban areas could go a long way.
Professor Ana Deletic told Sofie Formica rain gardens are, in their simplest forms, "trenches full of gravel and then some soil on top and beautiful plants".
"Urban areas, as you know, are paved and we need to try and mimic nature by increasing pervious surfaces by building … rain gardens," she said.
"They are great because they retain, detain and exfiltrate a lot as it happens.
"If they're everywhere, an urban area would resemble more a forest and therefore generate far, far less runoff and far, far less issues."
Press PLAY below to hear where rain gardens could be created 
Image: File photo