Home Affairs Minister reveals how AFP 'made a difference' in search for Cleo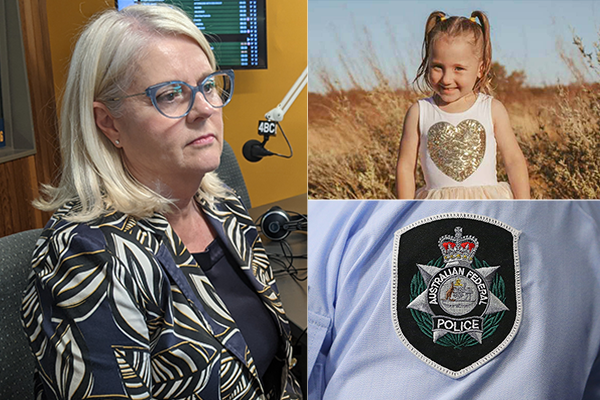 Missing WA four-year-old Cleo Smith has been found alive after vanishing from her family's tent on October 16.
State police made the incredible announcement earlier this morning after a joint search with federal police.
Home Affairs Minister Karen Andrews told Neil Breen she's "very confident" the AFP's involvement made a difference.
"There's a wide range of advanced technologies the AFP uses; they were there to support the WA state police.
"The outcome of that has been the best possible outcome with finding little Cleo alive.
"I'm as happy as can be that we were able to provide support through the AFP."
Press PLAY below to hear the Home Affairs Minister's comments 
Image:Scott Barbour/Getty Images