Hoarders: 'It's a complex condition'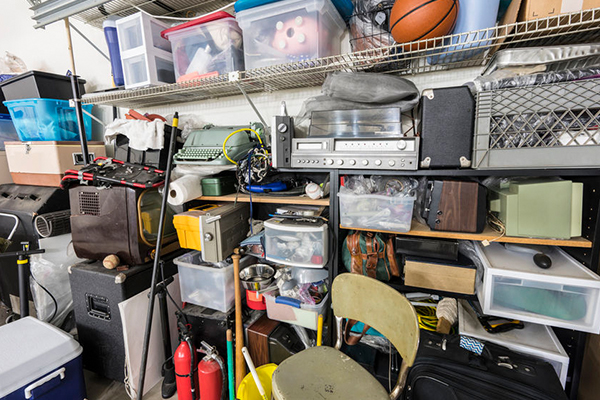 Are you the type of person who collects and keep things?
Have you ever stopped and wondered why you keep things?
Clinical psychologist in anxiety disorders and hoarding Catherine Madigan tells Chris Smith hoarding happens "on a spectrum".
"I suppose some people might keep a few things and it's not a problem.
"But if it comes to a point where we're making a diagnosis, and well then the hoarding's impacting people's ability to function socially, function at work, function in their day to day to lives."
Ms Madigan says the disease can also create fire risks and trip hazards in the house.
"The spaces may no longer be functional."
"It's a complex condition," she says.
She tells Chris it's often brought on by anxiety, post-traumatic stress or after people suffer a great loss in their life.
Click PLAY below to hear the full interview 
Self-confessed hoarder Lorraine rang in after hearing the interview.
"Since I retired about two years ago, I took up quilting," she tells Chris.
"So my entire house is my sewing room.
"I probably won't have enough years to use it all."
Click PLAY below to hear the call