High schools to get specialist teachers as education levels fall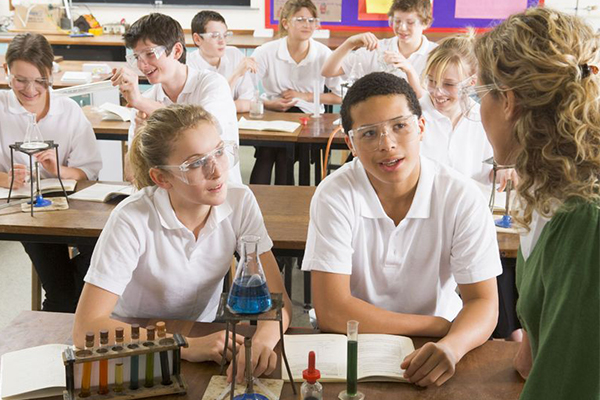 Every high school would have to employ a specialist maths and science teacher under a plan to boost Australia's education standards.
It comes as education levels continue to slip and enrollment into maths and science subjects plummet.
79% of year 10 students reached the international baseline level for maths, compared to 87% in 2006.
The federal government believes a lack of specialist teachers could be to blame.
Under the proposal, every school would need to hire teachers who have studied a STEM subject at university.
The requirement would also be extended to primary schools over the five to 10-year plan.
"Terrific idea, but will it actually play out?" asks Deborah Knight.
Australian Science Teachers Association Treasurer Jenni Webber says "she's delighted" by the decision.
"The more people we have who are passionate about science, about maths teaching, the better experience we'll have for our kids and the more experienced they'll be to take that on as a career."
Click PLAY below to hear the full interview