Heavily pregnant woman bashed and stomped on by stranger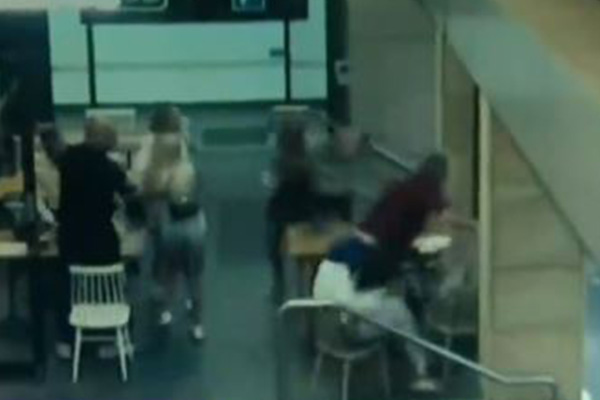 A heavily pregnant woman has been brutally bashed by a stranger in Sydney's west.
The woman, who is 38-weeks pregnant, was at a cafe with friends on Church Street at Parramatta at about 10.30pm last night.
A man approached her table and allegedly punched the 31-year-old woman in the head multiple times.
She fell to ground where the man allegedly then stomped on her head.
Other customers at the cafe rushed to her aid and managed to restrain the attacker until police arrived.
Inspector Luke Swenkyj told the media the woman could have been much more seriously injured if bystanders hadn't intervened.
The 43-year-old, who doesn't know his victim, has been charged with multiple offences.
The woman was treated at the scene before being taken to hospital for observation.
9 News reporter Tim Davies tells Steve Price the man was denied bail.
"He seemed to be a little confused, he was shaking…. He was refusing any assistance from legal aid.
"I can also tell you there was some sort of religious slur that was made towards the women allegedly."
Click PLAY below to hear the full interview
Image: 9 News