Has the ball tampering scandal saved the Prime Minister?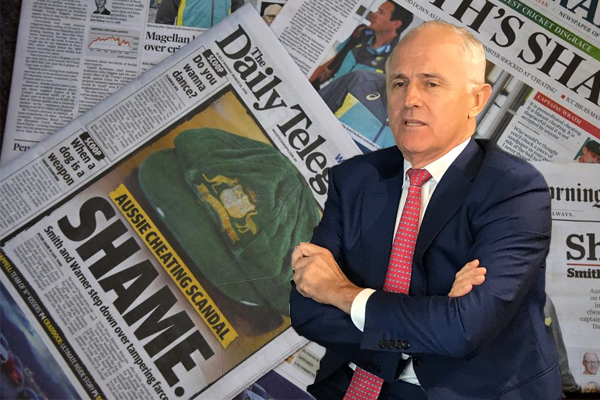 Has the Australian cricket team's ball tampering scandal prolonged Malcolm Turnbull's time as Prime Minister?
As the PM clocked up a 29th consecutive Newspoll loss, just one short of the benchmark he set for failed leadership, cricket dominated headlines.
Mr Turnbull used the scandal as an opportunity to get the spotlight off himself, publicly condemning the incident in South Africa.
Commentator Piers Akerman wasn't thrown off the scent though, telling Alan "it's all a fraud".
"This is one of the great con jobs of all time. Someone should sell the Harbour Bridge to these people."
Click PLAY below for the full interview