Double surprise for Alan's birthday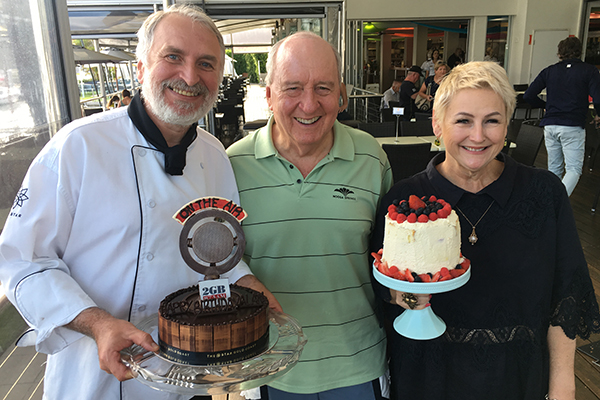 With Alan away from home for his birthday, broadcasting from the Commonwealth Games, The Star Gold Coast thought they'd make him a surprise.
Chef Herbert spent seven hours crafting the most incredible chocolate cake you've ever seen.
Everything from the microphone to the 2GB logo and the words 'Happy Birthday Alan' was made from top quality chocolate.
If that wasn't enough, Alan's friend Kate from local Gold Coast cafe Bumbles at Budds Beach, spoilt Alan with another cake!
Click through the GALLERY below
Click PLAY below to watch Chef Herbert surprise Alan with the cake