Hands off it, Sydney: Why Magic Round 'belongs in Queensland'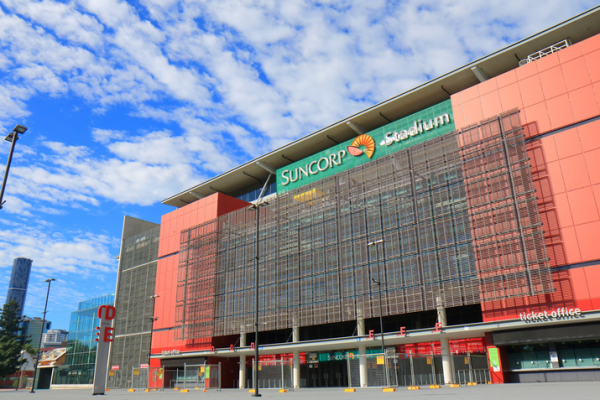 The hugely successful Magic Round is reportedly in the sights of stadium bosses in Sydney who hope to poach the NRL round from Brisbane.
Suncorp Stadium general manager Alan Graham has rejected the push, saying NSW should "keep their hands off it" and it belongs in Queensland.
Magic Round, where all of the teams play in the round, is a success thanks to Queensland, he said.
"I think there's a sense of entitlement from NSW, misguided. They think that everything should be down there," he told Scott Emerson.
"Magic Round was something that was started up here, it's proven to be a monumental success, and I guess the fact that they want to try and steal it is actually a credit and a complement to Queensland and the way this has worked up here."
He says Saturday is already sold out, and Friday and Sunday's games are selling fast, and he said that wouldn't happen in NSW.
Peter Psalts is fired up about this 😂

"Magic Round is OURS.
Our event shouldn't be used as leverage to try and get new stadiums built or renovated in Sydney.
Leave Magic Round alone.
The NRL shouldn't be entertaining the idea of taking it away from QLD."
– @peterp79 https://t.co/gwWIC5eHAW

— 4BC Brisbane (@NewsTalk4BC) May 9, 2022
Press PLAY below to hear more of his thoughts 
On the wild weather forecast this week, he says they are keeping a close eye on it.
"We are keeping a very close eye on the forecast and the rain, there's not much we can do about how much does come down but we think we are reasonably well prepared, we have been planning for this event of quite some time so there's been a lot of work gone into the field preparation."
He says they are "reasonably comfortable and optimistic" the field will be able to handle it.