Griffin report: Opposition calls for government accountability over 'broken' system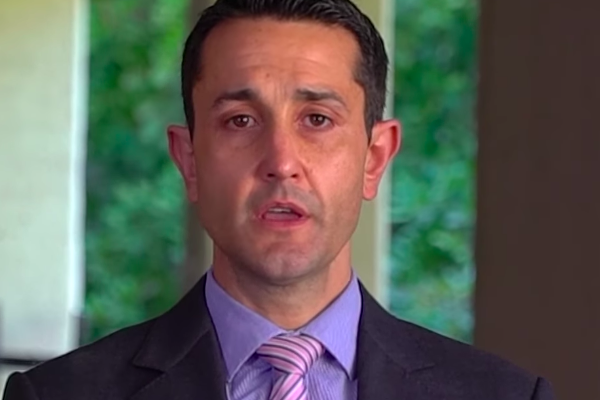 A report has been released into an outbreak of COVID-19 which was sparked by an unvaccinated receptionist at Brisbane's Prince Charles Hospital.
The 19-year-old woman caught the virus from a patient in a nearby COVID ward, which led to a snap lockdown in the south-east and Townsville, after the woman was infectious in the community with the Delta strain for 10 days.
The Griffin report states that she did not enter the ward, nor was she required to be vaccinated.
Health Minister Yvette D'Ath says no one was at fault, saying they were "passionate and upset" at the time.
The independent investigation recommends mandating the jab for people who work in close proximity to COVID patients.
Opposition leader David Crisafulli said he wants to see where the system broke down.
"The Premier at the time said that the administration worker was acting contrary to the public health directive, and if you read this report, it clearly says that there's no evidence of a breach of any public health directive," he told Scott Emerson.
"So let's rule out chastising a young admin worker, because she wasn't in breach, the breach was with the system.
"There was no directive in place she had to be vaccinated, that's a failing in the system and this report has acknowledged that."
Press PLAY below to hear more from opposition leader David Crisafulli
Image: David Crisafulli, Facebook