Victims were related in fatal Logan crash, another killed in separate motorcycle accident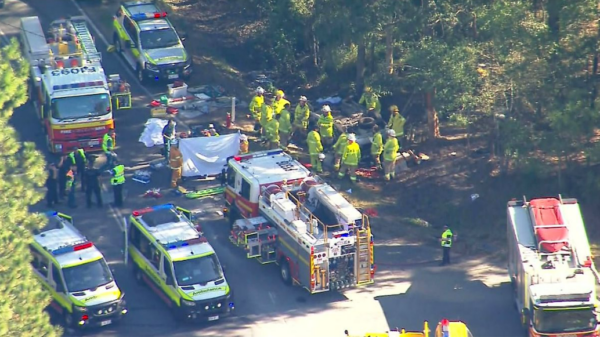 Two crashes have left three people dead after a horror afternoon on Queensland's roads.
A 21-year-old woman and 15-year old girl were killed after a vehicle lost control and rolled in Logan, while a male motorcyclist died after colliding with a truck on the M1 at Nerang.
Emergency services were called to the scene of the motorbike crash at around 2:15pm on Wednesday afternoon.
The 66-year-old man is believed to have died at the scene.
Earlier, a vehicle travelling along Mollenhagen Road in the Logan suburb of Stockleigh lost control and crashed near Pepperina Drive around midday.
Four people were travelling the car, all related, with two other passengers being taken to hospital.
A 21-year-old woman is in a critical condition.
The other two passengers died at the scene.
Police say the Forensic Crash Unit is investigating.
Image: 9News