'It's appalling': RSPCA investigating after man is videoed laughing while mowing down emus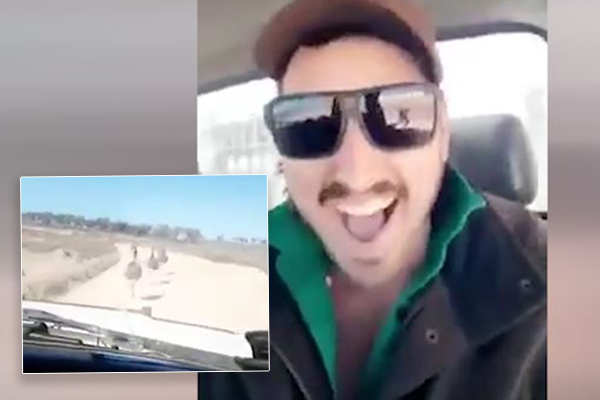 The RSPCA is investigating after disgusting footage emerged of a man laughing while mowing down a herd of emus.
The graphic video shows a ute speeding towards the birds, not slowing down when they scramble to get out of the way.
What's worse is the man laughs at the camera after he's struck some of the animals.
"One, two, three," he says.
"This is f**king great. I've got that one too… and that one."
Graphic Warning: You can see the video below
RSPCA Queensland Communications Manager Michael Beattie tells Chris Smith the incident is "appalling" and they're investigating the horrific attack.
"Without being too melodramatic about it, when you're looking at premeditated animal cruelty, the links between that and other forms of violence and abuse down the track have been proven.
"We do need to take incidents like that seriously."
He says they're looking at three possible leads.
Click PLAY below to hear from Mr Beattie
Anyone with any information is urged to contact RSPCA QLD on 1300 ANIMAL (1300 264 625)
Vision: Fabio Galletti/Facebook