Grandson of fallen indigenous solider breaks down sharing his story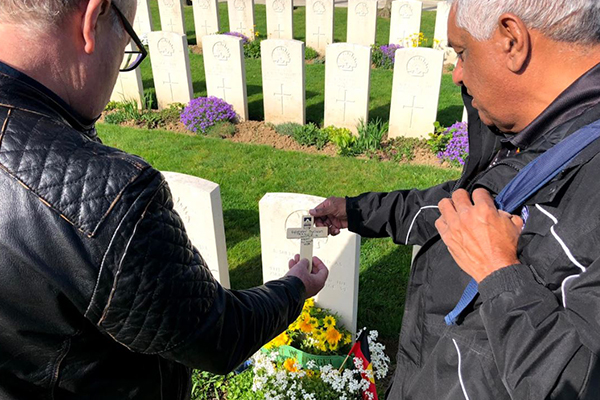 Indigenous Australians played a role in World War One, but it's a story rarely covered.
1500 Aboriginal and Torres Strait Islanders served Australia in the war despite, 100 years ago, not even having the right to vote.
They weren't allowed to enlist to fight either, yet they did.
Like their peers of European descent, they wanted to fight for their country.
One of them was Michael Flick, a young man from Collarenabri in New South Wales.
Now, his grandson Joe Flick has made his fifth pilgrimage over to Villers-Bretonneux, to honour not just his grandfather, but all the indigenous men who served.
Telling Chris the story of his grandfather, Joe broke down in tears, struggling to get his words out.
Michael Flick passed in 1963, four years before the 1967 referendum which gave Indengious Australians voting rights.
"It was hard times for him.
"He worked as hard as any other man around the district, and he looked after and cared for his family and other Aboriginal people in the region as well."
Joe shares with Chris a touching message to the rest of his mob.
"Your mob may never get over here, but I'm here on behalf."
Listen to the full interview below
See more of Chris' trip here.