Goodna op-shop engulfed by flames, shuts down road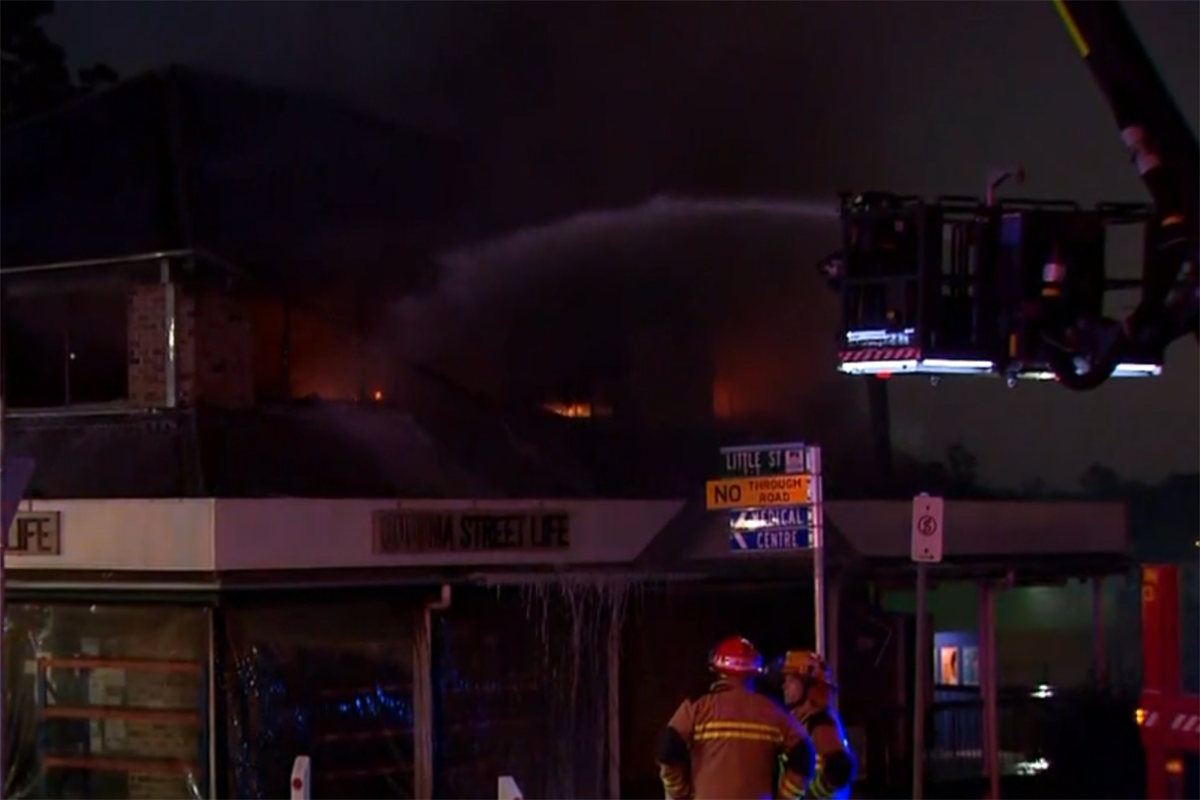 Emergency services have responded to a Goodna op-shop on fire. 
Queen Street was closed between Alice and Mill Streets while eight fire crews battle to get the blaze under control.
The fire was extinguished at 7.45am, but three crews remain on the scene.
It's understood the fire started some time before 4am on the first floor, but has since spread to engulf the second floor.
Motorists are urged to find an alternate route or expect delays.
Image: The Today Show