Golden Circle accused of 'abusing the situation' as tonnes of pineapples go to waste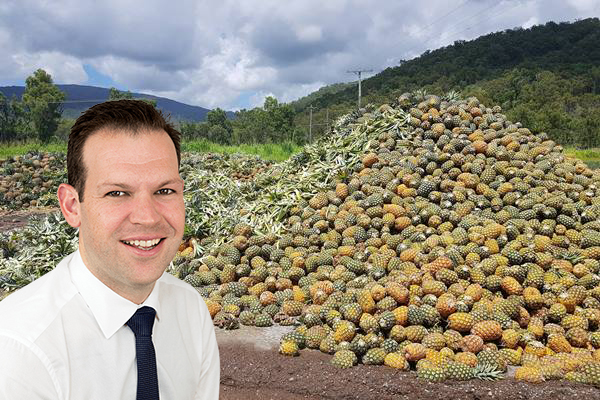 Minister for Northern Australia, Senator Matt Canavan, calls on consumers to vote with their wallet and back Australian pineapple farmers.
His comments come after tens of thousands of pineapples were left to rot when a Golden Circle cannery failed to accommodate for a plentiful crop.
Senator Canavan tells Michael McLaren the Golden Circle cannery should be backing Australian farmers.
"I think Heinz is increasingly trying to put imported product into their cans because it's cheap and that concerns me.
"The [Australian pineapple] industry won't necessarily be able to supply all of their needs throughout the year.
"It's understandable they use some imported product but I think they've been abusing the situation."
Senator Canavan says Australian consumers can hold producers to account by backing Australian-made products.
"Vote with your wallet. Vote to support those companies that produce Australian food and back Australian farmers."
Click PLAY below for the full interview