Glenn Lazarus reveals lunch with Wayne Bennett made him quit Palmer United Party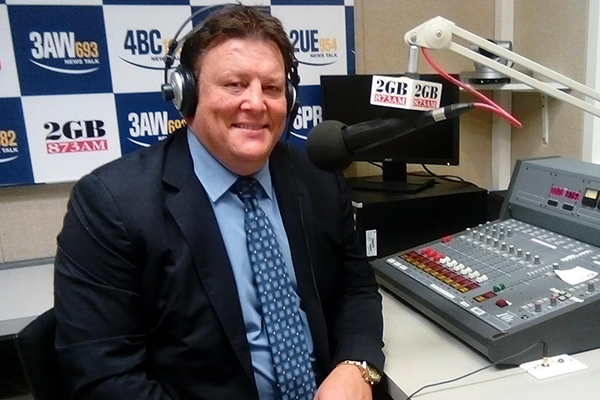 Former senator Glenn Lazarus has revealed a casual lunch with rugby league legend Wayne Bennett sparked his decision to cut ties with the Palmer United Party.
The five-time premiership winner was elected with Palmer's party in 2014 but walked away a year later, citing issues with the billionaire businessman.
Lazarus tells Mark Levy his stint under Palmer was a "stressful time" and a lunch date with one of rugby league's greatest coaches sparked his decision to become an independent.
"I rang Wayne Bennett up one day about two or three months into it, and I just said, 'I want to have lunch' and he admits that he sensed that there was an issue," Lazarus says.
"We talked nothing but footy. We spoke about the Broncos, it was really refreshing and it cleared my head and that was when I made the decision that I was going to leave Palmer United and it was the best thing I ever did when it came to my politics."
The two men are by no means friends these days, with Lazarus telling Macquarie Sports Radio in May, "a lot of good people have been kicked to the kerb by the Broncos when Wayne Bennett was the head coach."
Lazarus isn't mincing his words when it comes to his former leader, slamming Palmer's handling of the Queensland Nickel debacle.
"Clive, he was quite happy in the first or second year that nickel refinery made him a lot of money…
"When it goes under and all the employees are owed millions and millions of dollars… for him not to guarantee that that money was being paid, I just thought was a pretty low act."
The former NSW and Kangaroos star, fondly known as 'the brick with eyes', has also weighed in on State of Origin, with a surprise tip for tonight's series finale at Suncorp Stadium.
Click PLAY below for the full interview