Get freaky: ghost aficionado Jack Sim scares people for a living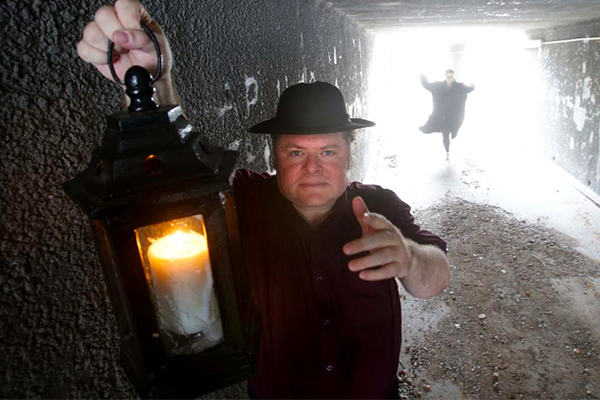 A writer, historian and a true-crime aficionado, even hosting his very own true-crime show on 4BC, Jack Sim's true passion is a little more transparent.
Known around town as the man in black, he joins 4BC's Chris Smith to divulge how he got his infamous title, and why he's so into ghosts.
"Well, I dress in black when I'm taking a ghost tour. I wear a black hat, black coat and I drive a big old 1930s hearse.
"You've got to fit the character."
As for the ghosts, Sim says, "Australia has some of the best ghost stories in the world."
And if you're thinking Jack's tours might be too spooky for you, he tells Smith, "We carry a spare pair of undies in our tours kits just in case."
Listen to the full interview below
For more information on Jack's Ghost Tours, visit his website here.