'Get a room!': Peter Gleeson weighs in on Premiers' text messages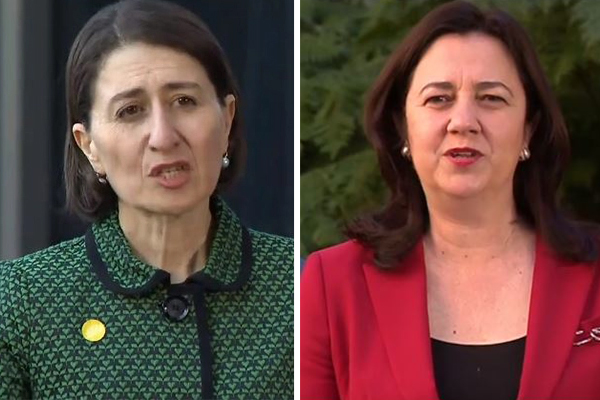 Sky News and Courier Mail contributor Peter Gleeson is calling on the Prime Minister to mediate tensions between the Queensland and NSW Premiers.
NSW Premier Gladys Berejiklian today told a press conference her congratulatory text to Queensland Premier Annastacia Palasczuk following her reelection was met with radio silence until last night.
Her reply – 'Queenslander' – was a jab at NSW's loss in the first game of the State of Origin series.
"I'd really to see … Scott Morrison … say 'hey guys listen, this is a pandemic, we're not playing playschool here … you're not four-year-olds in the sandpit throwing sand at each other'.
"Clearly Gladys and Annastacia, they need to get a room, they really do!"
Click PLAY below to hear the full interview
Image: Nine News