Gates to Birkdale's stunning subtropical garden open this weekend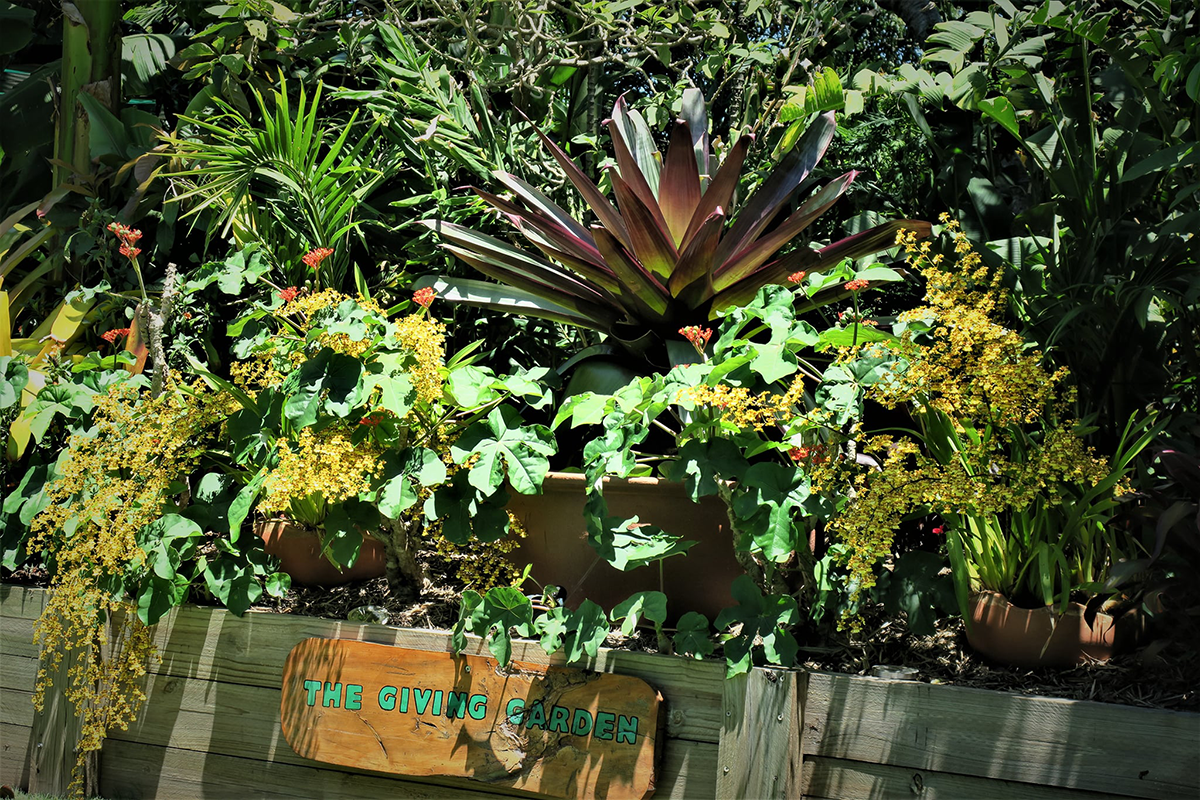 A Birkdale couple is opening their one-acre subtropical garden to the public this weekend for a 19th year.
Judy and Ian Wintle began their hobby garden when their son became a paraplegic in 1996, which has since blossomed into a haven edible and rare plants.
Dubbed 'The Giving Garden' for the fruit and vegetables grown and shared with neighbours, the Wintles' garden draws botanical enthusiasts each year.
"I'm a propagator, so I've been able from my plants, from seed, to bring on lots and lots of small plants and interesting plants," Ms Wintle told Sofie Formica.
Entry to the garden will cost $10 per visitor.
"They'll be able to spend some time here going through the plant area, then they'll walk the garden, then they can have coffee out the front – there will be food and coffee for everyone.
"Everything's there available for people to come and enjoy their stay."
Press PLAY below to hear more on The Giving Garden
Image: The Giving Garden / Facebook