From rat race to paradise: How moving to a deserted island saved a former millionaire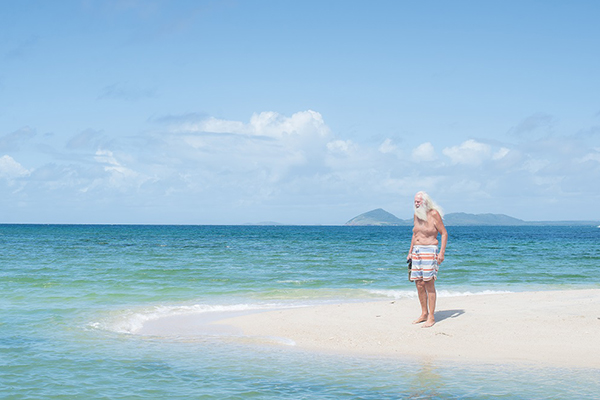 When former millionaire David Glasheen's life fell apart, moving to a remote island in Far North Queensland helped him put his life back together.
In what now seems like a completely different life, David Glasheen was once the chairman of a multi-million-dollar mining company.
But when the stock market crashed in 1987, his life began to spiral out of control. He lost his family's $37 million fortune, his marriage, and the way of life he treasured.
David went from being the chairman of a successful publicly listed company, to being homeless and nearly penniless.
It was then, he tells Alan Jones, he decided he needed to radically change his life.
"I figured I needed a sea change.
"And the name, the word restoration, that's what I needed."
He's talking about Restoration Island, located off the east coast of Cape York, where David's been living a castaway-style life since 1997.
In his new book The Millionaire Castaway, which Alan describes as "astonishing", David describes his unique island lifestyle, where he lives alone, spearing his own fish, avoiding crocodiles and venomous snakes, and entertaining famous drop-ins like Russell Crowe and Mel Gibson.
But he tells Alan when he initially visited the island, he almost made a catastrophic decision that would have ruined it forever.
"We got an approval for a 60-bed resort, which would totally destroy this beautiful little paradise, cause you'd meet all these people again. I wanted to get away from all the people!"
Click PLAY below to hear the full story
To buy The Millionaire Castaway CLICK HERE