From local choir singer to award-winning country music artist, Brad Cox performs live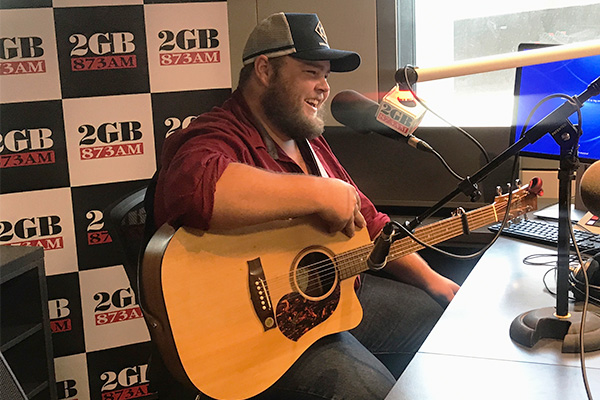 2018's Toyota Star Maker Winner Brad Cox joins Ray in the studio and shares the story of why that one time, he painted himself blue.
Raised in Jindabyne, the 22-year-old tells Ray he grew up listening to rock 'n' roll and blues, and with no formal training, he joined the choir helmed by the local librarian.
"From there… just progressed. I was the Genie in Aladdin in Year 4, shirt off, painted blue."
Ray, "Fairdinkum!"
"I'd actually totally forgotten that I did that."
"I won't be forgetting it, I'll tell you," Ray laughs.
Now, Brad's released his new single Lake House ahead of the release of his self-titled debut album.
As he commences a national tour, supporting Adam Eckersley and Brooke McClymont, he tells Ray no matter what his success, he won't let it go to his head.
"I aspire to put on the same show in front of 50,000 or five people."
WATCH | Brad Cox performs Lake House live in the studio
Listen to the full interview below
Brad is performing Saturday, May 21 at The Rock Campdraft at Bullenbong Hut.