Former Test cricketers call for Smith, Warner and Lehmann to go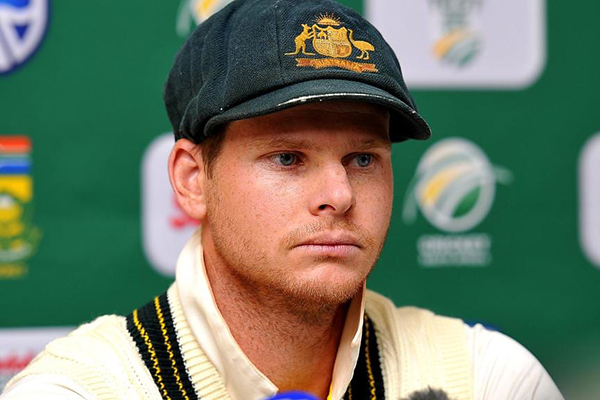 Former Australian cricketers Simon Katich and Gavin Robertson can't see how Steve Smith can remain captain after admitting to ball-tampering in South Africa.
Smith has been handed a one test ban by the International Cricket Council, and he and Dave Warner were also stood down from their leadership roles for the remainder of the third test.
Gavin Robertson says the pre-meditated nature of the incident is unforgivable.
"The deceit is disgraceful. The fact that we sat and planned to do that.
"History says that people like Afridi, du Plessis, Atherton, Sachin Tendulkar have all gone for this.
"But they're just completely different to this. This is about planning and deceit and it smacks of desperation.
"We're all desperate to win, but there's a line."
Former opening batsman Simon Katich also weighed in, saying the coach, captain and vice-captain must all go.
"Darren Lehmann is coach of the team and obviously leading this young group, Steven Smith is in charge as skipper and I can't see how he can keep that position given that he's admitted to what was a pre-meditated plan to blatantly cheat and David Warner, I'm assuming, was part of those conversations.
"It just beggars belief!"
Click PLAY below to hear Simon and Gavin's opinion on the incident
Sportswear company Skins, a former Cricket Australia sponsor, has also called for the administration to act.
Executive Chairman Jaimie Fuller took out a full-page ad in Fairfax newspapers, to publish an open letter to the board.
Mr Fuller spoke with Alan saying he's "disgusted".
Click PLAY below for the full chat