Former NRL star Tim Browne's inspiring Rugby League mission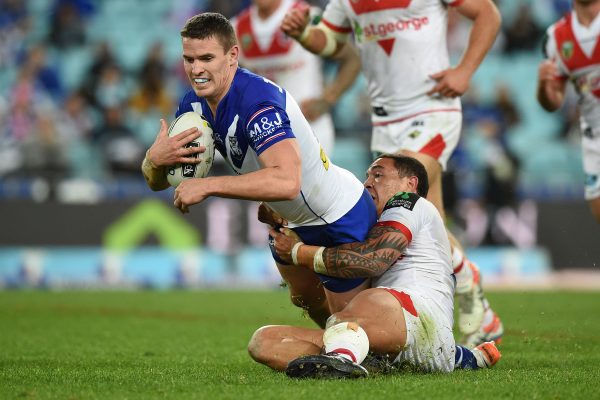 Former NRL star Tim Browne is no stranger to the demanding rigours of rugby league, now he's now giving back to the game.
A veteran of 103 First Grade games for both the Canterbury Bulldogs and the Penrith Panthers, Browne has established the Leading Edge Rugby League Academy.
The new program is aimed at bridging the gap in skill level between the game's elite and up-and-coming players.
Browne says it's important to provide opportunities for young players in the game.
"I want to provide a program for kids that are aspiring to take their football to the next level and bridge that gap.
"The kids that are making it or the kids that have had that taste with summer squads are getting further and further ahead because they have the coaching prowess and access to different gear.
"That's what we're going to provide – that environment for these kids that really want to go and work hard for it."
Browne started the program in 2017 with eight kids and says it's important for young aspiring athletes to have role models.
Penrith forward James Tamou and fellow former NRL hooker Kevin Kingston also work alongside Browne.
The former big man also admits he found it tough to take the next step when first starting out.
"I really struggled to make that top division in my local club.
"I was always stuck in division two and three and when I finally did, I found it impossible to make that next step to a representative affiliated program or development squad."
Click PLAY below to hear the full interview
For more information on Browne's program, click HERE.