Former FBI Director shares unbelievable stories in incredibly rare interview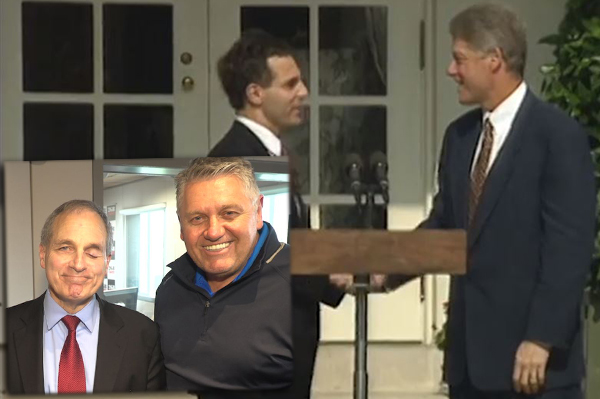 President Bill Clinton, the Mafia, the Unabomber, the 1993 World Trade Centre terror attack and the Oklahoma City bombing.
These are just a few of the investigations run by former FBI Director Louis Freeh across an incredible life and career.
Mr Freeh started as an FBI agent, before becoming a prosecutor and then being appointed as a Federal Judge by President George Bush Senior.
In 1993 he resigned after answering a call from President Bill Clinton and becoming just the fifth Director of the FBI.
In an extremely rare interview, he speaks with Ray Hadley about some of the incredible investigations he ran.
He tells Ray his time in office began tumultuously, with his three-year-old son lying to the President in the Oval Office at his appointment ceremony.
And it only went downhill from there. Mr Freeh's first case was a criminal investigation into the man who hired him, President Bill Clinton.
"It was a very awkward situation. I had not unpacked my boxes.
"That of course changed the relationship indefinitely."
Click PLAY below to hear part one of the fascinating interview
Mr Freeh discusses the current spate of lone wolf terror attacks facing the world.
He says it's been building for a long time, starting while he was in office with the Unabomber.
The former Director details an intense negotiation with the US media that led to the arrest of the world's most notorious mail bomber.
Click PLAY below to hear part two of the interview
Mr Freeh is in Australia after taking up a position with retired NSW Police Deputy Commissioner Nick Kaldas.
The pair now work together at security and intelligence group Stratium Global.
Mr Kaldas also joined Ray in the studio, for the first time as a civilian.
Click PLAY below to hear Ray's chat with former Deputy Commissioner Kaldas