'Forgotten': Stranded Queenslanders implore government to let them in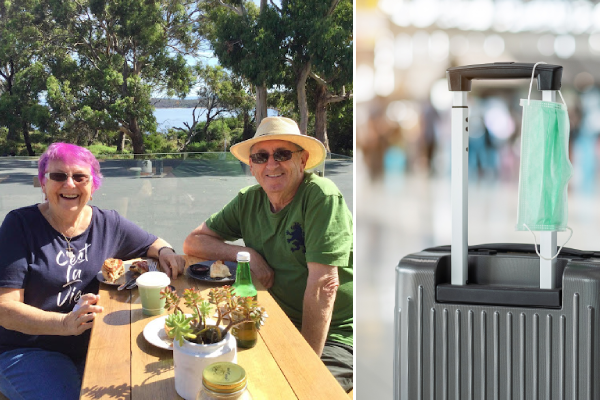 Queenslanders who have travelled interstate with their caravans say they are facing a costly, uphill battle to get back home, months after the borders slammed shut.
New figures reveal just 376 Queenslanders have been approved and accepted to participate in the home quarantine trial by the government, leaving thousands of others locked out.
Premier Annastacia Palaszczuk last night issued an impassioned plea to Queenslanders to get vaccinated in the next 5 weeks, in the strongest suggestion yet the government is gearing towards reopening.
Scott Emerson said it was a "disgrace" so many were stranded.
Gold Coast pensioner Roslyn Roberts told Scott she and her husband left their home in January to house-sit.
They travelled to Tasmania, then to Melbourne then Kurrajong in NSW, back in May.
"We have been here in total since the middle of May but we have been staying at the home owners' house in our caravan in Kurrajong since then."
They were granted an exemption back in August due to her husband's complex medical condition requiring treatment.
But the couple would have had to fly into Brisbane and enter hotel quarantine.
"The cost to do that at the time, they said we could fly, we could hotel quarantine and we could freight our caravan and our car," Ms Roberts said.
"That was $10,000. You tell me, what pensioners have $10,000 at their hands to be able to do that?"
Ms Roberts said they didn't have the money to fly home and called for compassion.
"I would ask her [Premier Palaszczuk] to please look at the cost she is trying to put on people to get home.
"That seems to be an area that's been forgotten."
She said she wanted the government to remember the people who had cars and caravans who also needed to get home, where flying wasn't an option.
Press PLAY below to hear her message to the government
Images: Getty/Facebook